GIMAX3D "G1-PRO" / The future is here!!!
A precious object that produces precious objects!!!
Insulated 3D Printer
Double extruder liquid cooled
Nozzle 0,2 to 0,8 mm.
Direct SD Card printing
Touch screen 3.5"
Printing Area 300x300x300
Heated bed to 120°C
Extractable bed
Printing speed Max 150 mm/s
Printing speed Max 150 mm/s
Integrated system of change filament
Integrated system of restart work 3D printer for absence electric current
Integrated Ethernet system
CE certification
Made in Italy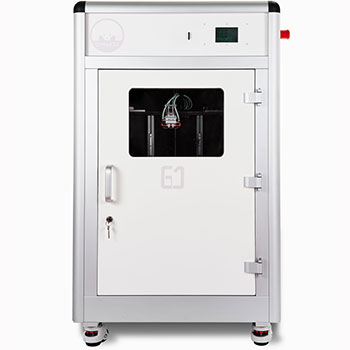 "A new method for building the future"